The Security Staircase Scale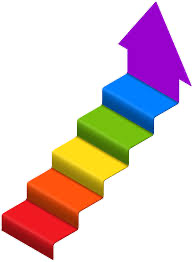 Project S.A.F.E has developed the Security Staircase Scale (Carr et al., 2020). This scale is constructed from the seven UN categories of Human security, from personal through to political, with the addition of cyber, national and global security. The single measure captures the ten human security dimensions and analogous to a staircase, security may be scaled from personal to global. This dynamic tool is relevant to measure what types of security are most salient for different countries, cities, communities and individuals, at any given time, in real time, for any given event, and following any security policy initiative. It could be useful for local and national governments, as well as multilateral agencies and organizations, across the globe to help monitor and maximise Human security. There are English, French and Italian versions of the Security Staircase Scale.
Please contact us directly if you would like to use this scale in your research at S.C.Carr@massey.ac.nz
---
Psycurity Accord
Members of Project S.A.F.E offer the 'Psycurity Accord' as an explanatory lens for understanding challenges and tensions that can arise in balancing risk and security, and the potential losses for privacy and human rights through restraints on freedom of movement and association (Hopner et al., In Press). The increased use of risk mitigation practices including surveillance to promote security in contemporary societies brings both benefits, such as enhanced safety, and costs, such as loss of privacy. These costs and benefits are usually held in some state of contingent, balanced tension and underpinned by expectations of distributive, procedural and interactional justice. Drawing on Assemblage Theory, the Psycurity Accord offers a useful device for interrogating the tensions and challenges that arise in relation to promoting security, sustaining expectations of justice, and holding human rights in perspective.
We welcome further any discussion and collaboration about the Psycurity Accord at D.J.Hodgetts@massey.ac.nz or v.hopner@massey.ac.nz
---